Inclusive Growth
Handsome complies with fair trade and inclusive growth principles to pursue a win-win corporation with our suppliers.
Fair
Trade
Abide the 4 subcontracting
laws
Inclusive
Growth
Support programs for
our suppliers
Inclusive Growth Organization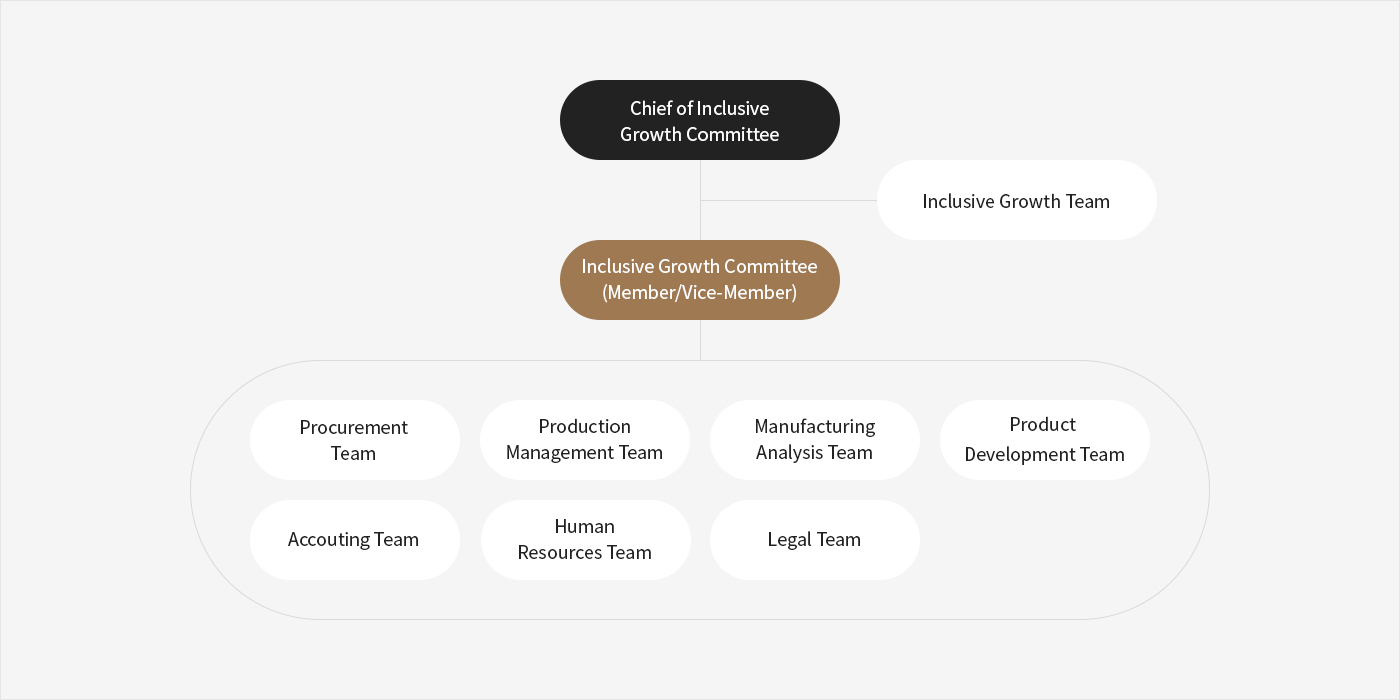 4 Guidelines
Handsome institutes the 4 guidelines recommended by the Korea Fair Trade Commission for a win-win growth between small and large businesses.
1 Practice advisable contract process for an inclusive cooperation between small and large businesses.

2 Operate internal Deliberation Committee for supply chain transactions.

3 Practice fair selection and registration of suppliers.

4 Practice advisable method for issuance and conservation of documents.
Support Programs
Handsome offers support programs for our suppliers as a win-win growth strategy.
Win-Win Fund

As an inclusive growth strategy, we have co-created funds with partnered banks to aid our suppliers with interest rates when taking loans from the partnered bank.

Interest-Free Loan

We support our supplier's productivity by funding interest-free loans when investing in equipment and facilities.

Win-Win Platform

We offer easy access for small businesses to check our support programs including educational classes and consulting.