Social Contribution Activities
Children's Welfare
Support medical treatment of cancer in
low-income children
Support education
Support local children's center and
offer meals for children
Support talent development for low-
income children
Support children of sacrificed and injured
police officers
Eco-Friendly Support Project
Nurture young environment leaders
Local/Public Community Support
Donation to community service center
Relief funds, afforestation business with
Korea Forest Service
Support end-of-care children's self-reliance
Train and support artists with disabilities
Women's Welfare
Support independence of teenage single mothers
Provide sanitary products for low-income
teenagers
Aid Young Women in Low-Income Families
Handsome provides female sanitory kit
for young women who are in welfare blind spot.
We have also designed "Lätt Heart" items to run a donation campaign for these women.
We have donated all sales generated from these items to women in need.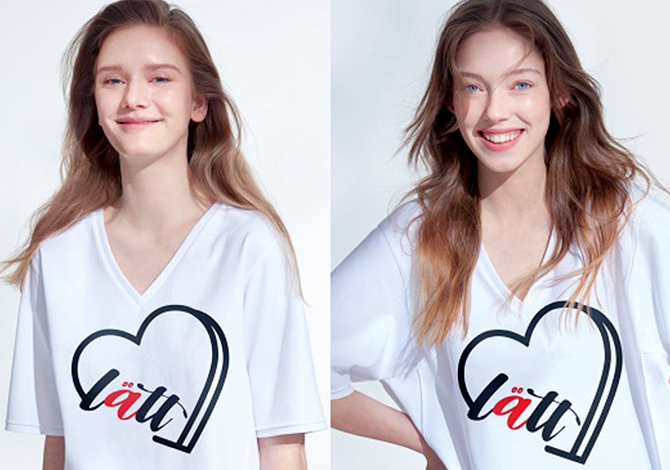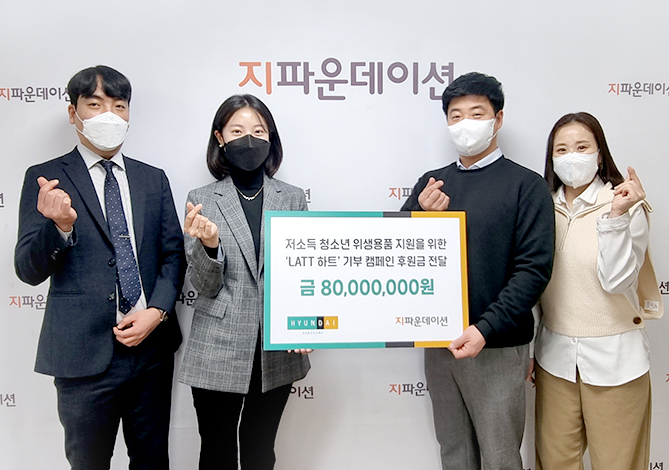 Support Growth of Artists with Developmental Disabilities
Handsome supports the growth of artists with developmental disabilities and aid in raising their independence as professional artists.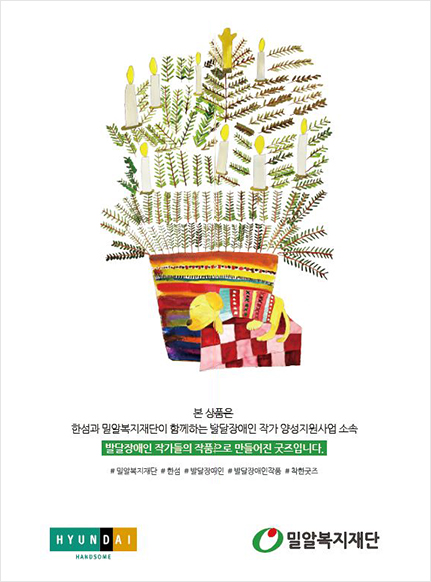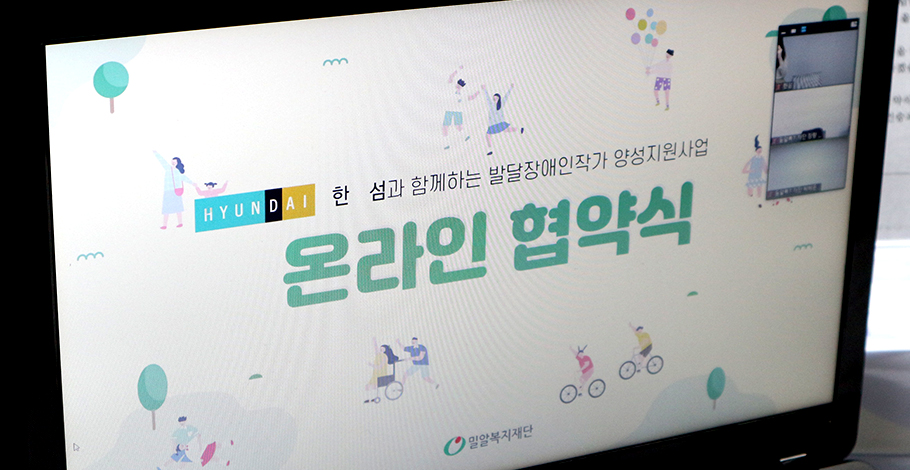 ChildFund KOREA
Handsome provides financial support for local childcare
centers and take part in various welfare projects for
children in need.
We support monthly rent and water purifiers for 11 local childcare institutions in Seoul for
better childcare environment and welfare programs. Our brand "Lätt" has collaborated
with ChildFund KOREA, in which we launched a capsule collection that incorporates children's
drawings and donated all revenue for the education of children in need.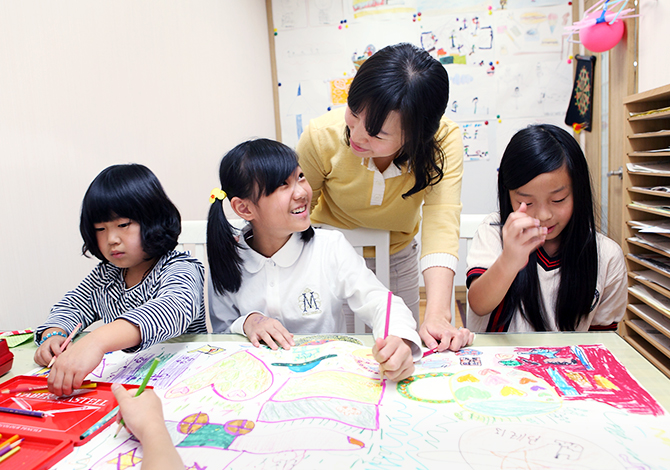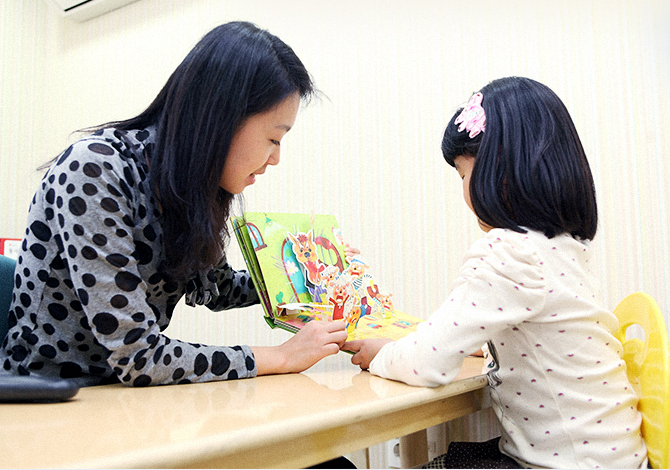 Employee Volunteer
Handsome's volunteer group "Handsome's Heart-Warming
Moments" provides art classes for children in need.
We visit Narae Local Children's Center in Gangdong-gu to teach different art classes each
month - such as creating a topiary plant, baking cupcakes and drawing contests. It is a special
and meaningful time for children to grow their imagination and creativity.
Also, our employees are encouraged to take part in "Sharing Love" program to donate.
Beginning 2008 to build a healthy donation culture and expand the Group's social
contributions, we provide matching grant for our employee donations each quarter.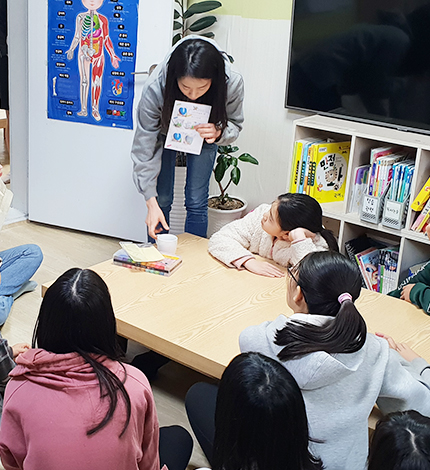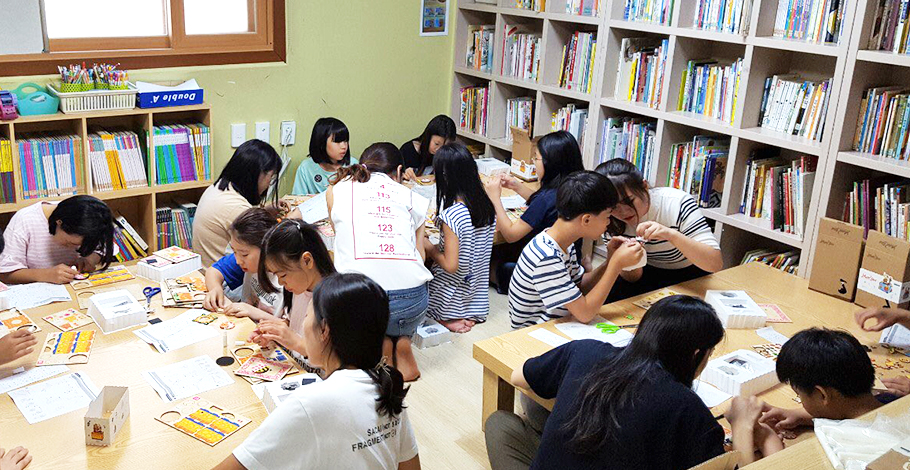 Disability Employment
Handsome provides disability employment for Guri-si Worker's Compensation & Welfare Center for
Disabilities to help their social engagement and financial independence.
Since March 2011, Handsome has partnered with the Center for production and supply of our brand's
dust bags, and expanded to product packaging of our accessories and label making since January 2019.
Through this partnership, 33 disability workers and 17 social welfare workers take charge in various activities
from cutting, sewing, packaging to delivery of goods and quality control. As a result, the Center's
annual revenue through Handsome reached 210 Million KRW of the Center's total annual revenue of 550 Million KRW in 2019,
providing financial independence.
Supporting Childhood Cancer and Leukemia Patients
Handsome supports low-income children diagnosed with childhood cancer and rare blood disease, in
partnership with Korea Association for Children with Leukemia and Cancer, and Korea Cancer Rehabilitation Association.

As well as medical expenses, we provide customized wigs, cleaning kit, bedding and meal kits
to relieve financial burden of patients' families.
Also, we support home-visit teachers, books and educational materials so that children can continue their education during treatment.