Handsome establishes an effective response strategy by analyzing risks
and opportunity factors caused by climate change.
In order to be competitive in accordance with environmental issues, we practice reducing GHG and energy usage
through product production, services, and various other management activities to respond to climate change
through eco-friendly activities.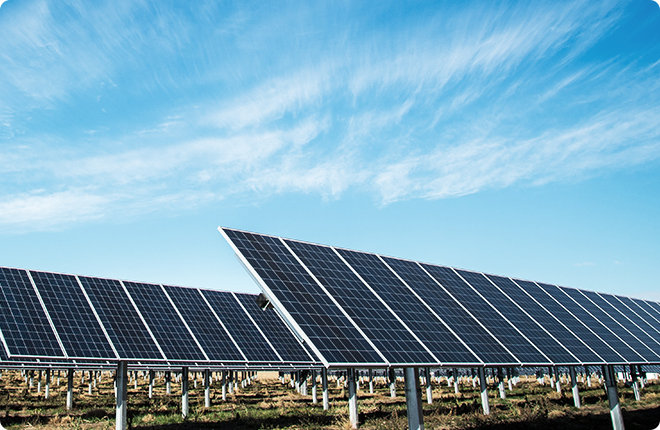 Establish an Renewable Energy System
We are encouraging renewable energy usage and GHG reduction
by installing solar power panels on distribution centers.
Location
Facility Volume
Renewable
Energy Volume
Remark
Smart HUB
Icheon
61kw
44,879kwh
Smart HUB
e-Biz
31kw
24,000kwh
Opened March '22
Effectiveness of Solar Panel
9,261

The same effect as planting 9,261 pine trees

38t

Reduction of 38 tonnes of CO2

12,805L

Replacement effect of 12,805L of oil
Risk and Opportunity in Key Environmental Issues
In order to identify and manage climate change-related risks
and opportunities, we have prepared and operated a risk and
opportunity management process that meets ISO 14001
(Environmental Management System) international standards as
follows:
PHASE 01
Identify climate change
status and issues
PHASE 02
Analyze the impact,
risk, and opportunity
factors of climate
change
PHASE 03
Establish strategies to
respond to climate
change, identify/assess
risks and opportunities
PHASE 04
Implement and
monitor climate
change strategies
PHASE 05
Report improvements
Determine whether to invest in new businesses considering
environmental risks and opportunity factors NEW BUSINESS INVESTMENT DECISIONS
Risks and Opportunities associated with Climate Change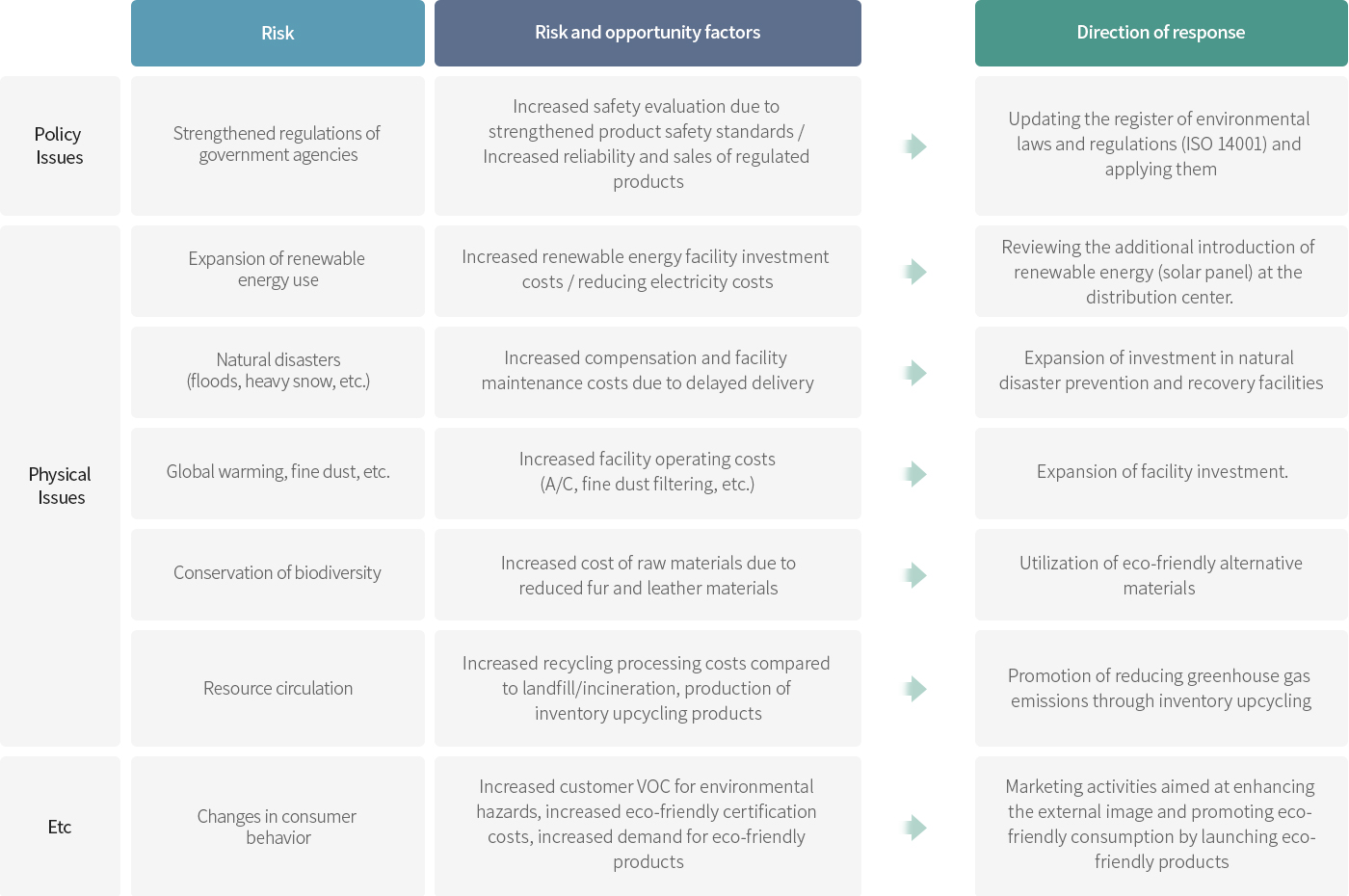 Reducing GHG emissions and expanding renewable energy use
Handsome identifies risks and opportunities related to regulations and major environmental issues (climate change, GHG emissions,
resource circulation, etc.), prepares and operates countermeasures. In anticipation of GHG emissions every year, we discover GHG
reduction tasks, and reduction plans are established and implemented.