HANDSOME WORKS TOWARDS A
SAFE AND HEALTHY WORKING ENVIRONMENT FOR ALL OUR EMPLOYEES
AND PARTNERED SUPPLIERS.
SAFETY AND HEALTH MANAGEMENT
Handsome puts safe and healthy workplace environment and ethics management first.
We respect all employees and partners in all parts of business, making a better and healthier lifestyle for all.

OCCUPATIONAL SAFETY AND HEALTH ORANIZATION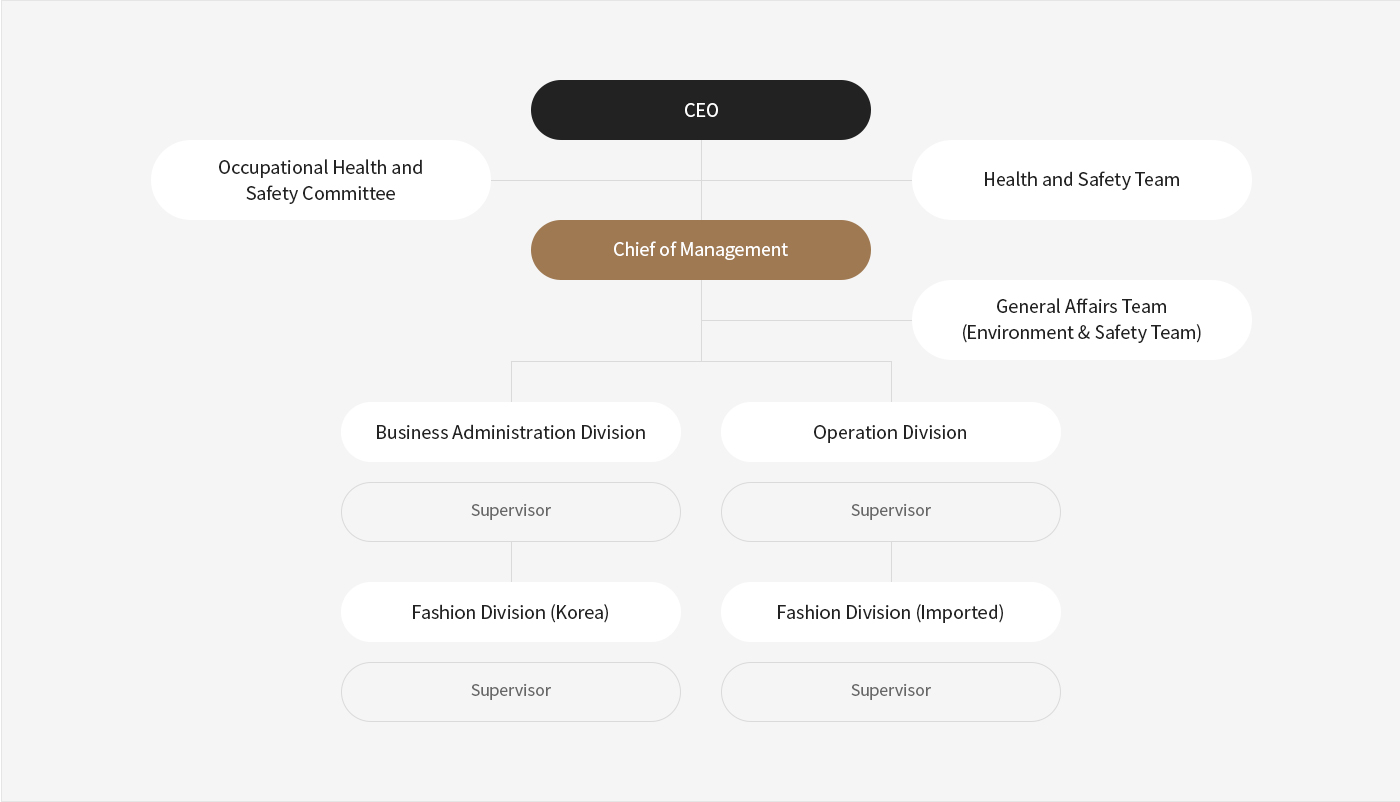 WORKPLACE SAFETY MANAGEMENT
Safety and Health Committee for Employees and Company

Quarterly committee meetings
Make Safety and Health management goals
Facility inspection and share results
Prepare for industrial accidents and plan preventative measures

Safety and Health Education for all Employees
(Education / Training)

Monthly education
Individual educational material

Appoint Safety and Health Supervisor by Team

Supervise safety and health issues by team
Regular inspection of protective gear and safety equipment
Report and emergency treatment of occupational accidents
WORKING ENVIRONMENT MANAGEMENT ACTIVIRES
Regular Workplace Safety Inspection

Bi-weekly consulting of safety examination and health inspection
Immediate action for indicated issues after inspection

Improve Working Environment

Equip Materials Safety Data Sheet (MSDS) for all materials treated and manufactured
Attach cautionary warnings for all equipment and machinery
Identify and correspond to potential risk factors in working route
Equip hearing and respiratory protective gears for workplaces with noise and dust
HEALTH MANAGEMENT ACTIVIRES
Medical Check-Ups for all Employees

Medical staff visits for any health issues from check-ups
General health check / Special health examination

EAP (Employee Assistance Program)

Total consulting service for employees
Job consultation (responsibilities, workplace relationship, experience/skillset)
Personal consultation (stress/emotion management, marital relationship, parenting)
Professional consultation (law, tax)

Operate COVID-19 Task Force

Update employees on COVID-19 related issues
Share preventative Code of Conduct
Prevent spread of COVID-19 through working at home by social distancing levels